Social Media Marketing Agency
Social media is where we spend our time today; where we discover new things and see what others are doing, thinking and buying. We can't even call them social media websites anymore because we have apps integrated with us 24/7 on our phones. Content from these platforms even dominates search engine results.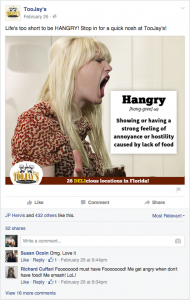 Today, Facebook and Twitter move ideas faster and farther than any medium we've ever seen before—allowing brands to build a targeted audience of perfect customers. While not the only social networks of consequence, they appear to be the most pervasive in people's buying processes. So native have these platforms become to our lives, that we often don't even realize how much we perpetuate the marketing of the companies we follow and love.
This is the essence of social proof and word-of-mouth marketing. Imagine the value of your potential customers seeing that their friends, family and peers do business with you.
In some ways, social media for companies is not all that different from personal social media. In other ways, it's completely different. Story is the foundation of all marketing, and social media lets you imprint your story on your customers over time at a scale previously exclusive to companies with seven figure marketing budgets.
How Can a Social Media Marketing Agency Help My Brand?
It's amazing what people will share with you on social media if they believe you are listening. And what they want you to share with them. As a company, you have to develop more transparency and a clearer voice to cut through the enormous clutter that is bombarding us all.
Listening to and recognizing your customers is paramount in social media marketing. Social media is a two-way medium, maybe three-way if you include your customers talking to each other about you. Our job, as your social media marketing agency, is to help shape and curate that story—to give your audience something real and meaningful to talk about.
From a 50,000 foot perspective, social media marketing is an authentic, differentiated story of your positioning in the marketplace. At a 500 foot view, our efforts take the shape of compelling content in the form of graphics, videos and articles that are designed to engage your customers and keep your message top of mind. At the most tactical level it is about knowing how to use the various social media platforms (Facebook, Twitter, LinkedIn, etc) in native ways that blend into your customers lives.
Call us today to get started or fill out this form!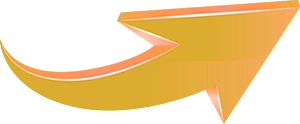 1-888-311-9033
An effective social media marketing agency will do the following:
Experiment and collect data: the feedback loop is extremely tight in social media marketing and we have the power to shape future efforts based on what is working best today.
Become as knowledgeable as your sales team: the strategists behind your campaign need to intimately understand why your customers buy from you and what their emotional triggers are.
Develop engaging and shareable content for your brand: killer content is a necessity today and it must be distributed and packages specifically for each channel. This also includes atomizing your best content so that it can be shared and consumed in bitesize ways.
Attract and build the right audience: all too often social media marketing agencies focus on building numbers without intentionally targeting and attracting your best buyers. Quality and quantity of your audience should be developed.
Why You Should Hire a Social Media Marketing Agency
Your customers are looking for you: reputation, word of mouth and brand perception matter more than ever and when you have a limited presence on social media, customers start to make assumptions.
Reach, Engagement and Action: the reach and engagement that is available to companies through social media marketing channels is enormous, and real engagement is your best tool for getting customers to take action.
Scale and efficiency: social media marketing, while extremely popular, is still a very cost-effective marketing channel and companies of all sizes can rapidly build an audience in less time and with less resources than traditional channels.
Call, chat or complete a form to talk to a strategist and learn more about how your company might benefit from social media marketing agency.