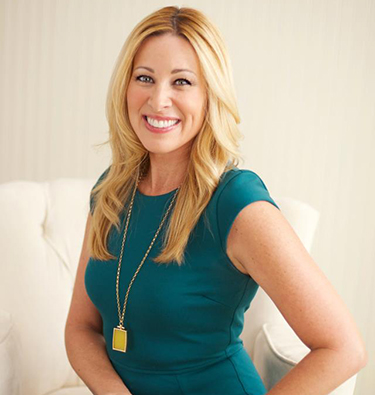 Read Posts by Me
About Jennifer
Facebook. Twitter. Tumblr. YouTube. The list goes on… And when most say "oh my!" Jennifer W. Schnipper says, "Bring it on." In the ever-evolving and aggressive landscape of social media marketing, there are few like Jennifer that can stay above the curve to be on top of the newest and most effective social strategies to deliver creative, ROI-driven programs.
When you meet Jennifer, you'll quickly find out that this diva can juggle it all: entrepreneur, business owner, wife, loving mother of 2 boys, and fashionista. Jennifer can balance all of her many roles and responsibilities with grace, a brilliant smile, and of course, a killer handbag. She has over 15 years of experience in developing, managing, implementing, and evaluating results-driven marketing and communication programs that have taken companies to significantly greater levels of brand awareness and success. This go-getter personality is in tune with her hands on approach to both family and career.
Jennifer loves her boys: two gorgeous young sons and an awesome hubby make her home in Wellington, Florida complete. An avid traveler, she can't wait to take her boys back to the long list of countries to which she has traveled. Earning her bachelors degree from the University of Florida, Jennifer is a true gator in a house divided. Her husband a graduate from Florida State University, making college football season exciting and uber competitive in the Schnipper house! If she could change on thing about her life it would be to have meet her husband 20 years earlier.
Jennifer's proven track record and tailored approach to aligning the client's business and marketing goals with the most innovative social and inbound marketing programs stems from her multifaceted career in both the public and private sectors. Before co-founding Marketing Divaz, Jennifer was a Marketing Manager for Tenet Healthcare, leading hospital-wide marketing campaigns and strategies in Palm Beach County. Jennifer has also held positions in not-for-profit organizations as the Branch Manager for the American Red Cross South County and the Executive Director American Cancer Society of South Palm Beach.
Wondering how Jennifer can do it all, and with a smile on her face? Well, peanut butter and sushi (not together of course) are two things that keep this gal going. With a passion for handbags, stilettos, and a healthy obsession with marketing, you're most likely to see Jennifer on the move in flip-flops, which are more in tune with her fast-paced internal entrepreneur. This entrepreneurial strength has contributed to the exponential growth of Marketing Divaz in its first year of business, including its recent acquisition by Juicy Results, the Internet marketing agency for the Fortune Five Million that specializes in creating results-generating, Internet marketing solutions designed specifically for growth-oriented small businesses. The powerful collaboration has expanded the Marketing Divaz reach and ability to deliver its quality services to more businesses, both locally and nationally.
Drawing on inspiration from her mother, Tom Brokaw, and the late Ann Boleyn, Jennifer is a born entrepreneur and diva with style that knows how to perfectly balance business, family, and fun. Find out more about Jennifer and how she is helping her clients by going to www.MarketingDivaz.com
My Favorites