Scalable Sales Consultant
Our Scalable Sales Consultants are driven, competitive and have a passion for winning. They also have a thirst for learning and building achievement skills.
This is a location-independent (yes, you can work in your zebra PJs!) role with nearly unlimited earning potential. Seriously, you'll do everything through your CRM login (what else would you expect from a CRM company?!)
Top performers should expect to earn between $90,000 – $140,000 annually. You'll be paid based on the number of qualified introductions you can make from our ever-growing grotto of nurtured leads. Scalable Sales Reps are groomed to graduate to Sr. CRM Consultants or Account Managers in 6 – 9 months which have increased earning potential.
You will use our proprietary lead-gen system to identify prospects at scale, grab their attention by demonstrating value, qualify them, and connect them to a Sr. CRM Consultant. You will be calling on energetic, successful business owners and sales managers, so the timid (or boring) need not apply. But don't worry, you'll be armed with world-class tools, one-of-a-kind products and a highly specialized brand behind you (insert door-kicking-down animated gif here).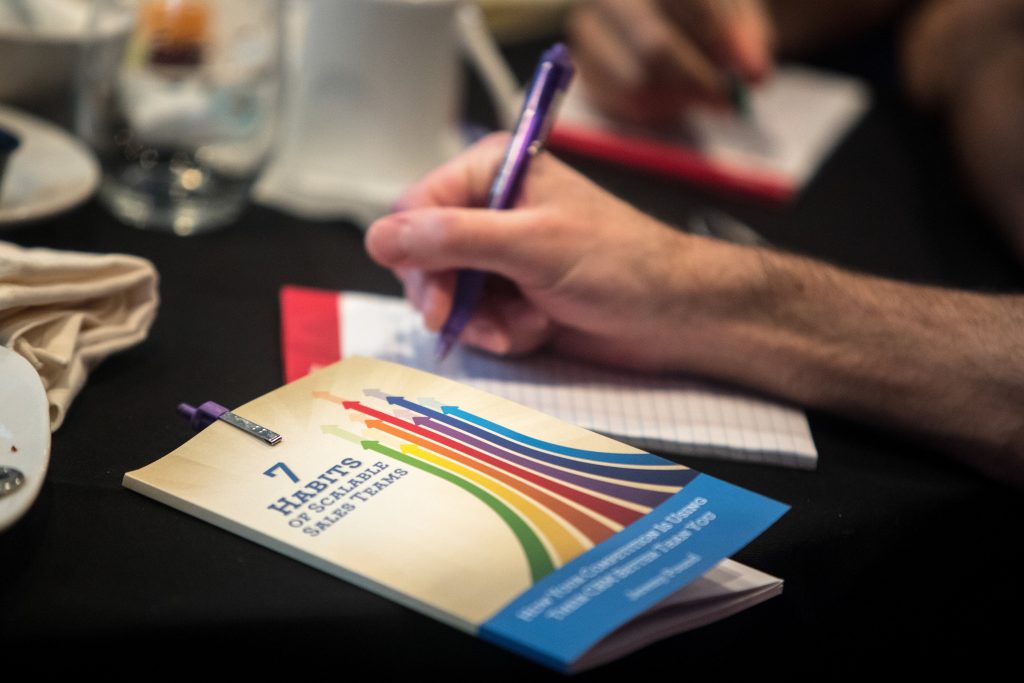 If you want to learn cutting-edge sales techniques and technology, make a meaningful impact on small businesses and work in a for-salespeople-by-salespeople environment, this is your chance. No prior sales experience needed, but a proven propensity to win is mandatory.
Qualifications
Demonstrate a high degree of self-directed kickassery, with evidence of personal results
Sharp communication skills – both on the phone and through email
A balance of coachability and confidence that makes people wonder which James Bond movie you were in
Comfortable in a results-oriented environment, where everything is measured
Strong consultation skills
Constant learner, excited about the opportunity to develop sales skills and master our unique methodologies
Benefits and Perks
Amazing earning potential
Extensive sales and achievement training
Fun and relaxed work environment with smart, caring people
Build advanced career skills and get exposed to cutting-edge technology
Location Independence
Travel to South Florida 4 times per year and work with experts at the top of their game
Mission driven company and values-based culture
Please only apply if you can:
Embrace technology
Learn fast
Communicate crisply
Listen intently
Be amazing
This is not your typical sales opportunity, so don't expect this to be a typical application process.
You must complete the form and upload a quick video cover letter to be considered. Don't make it a thing… just hold the phone up and hit record (30 seconds to 90 seconds tops, we get real fidgety otherwise).
What do you say in your video cover letter? Anything that will make you stand out, but if you're stuck, consider telling us an area where you accomplished something remarkable in your life, school, or career. Or, maybe brag about a new skill or habit you developed in the last six months. The bottom line is, we need to know who to call back first.