Do you have what it takes to solve new problems every day?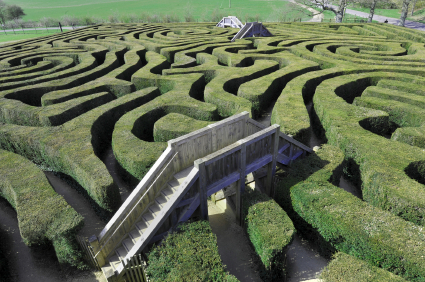 Juicy Results is currently looking to hire a full time Internet marketing assistant for its Boca Raton, FL office. This is a fast-paced, entry level position for an ambitious marketer.
The Juicy Results Internet Marketing Assistant will be expected to support Juicy Results marketing initiatives and client initiatives as well as spearhead selected projects. The IMA will be involved in content creation, content management, social media marketing, and SEO.
The Stuff You Really Need to Pay Attention To
Qualifications:
A college degree or direct experience in marketing
Self-starter, positive attitude and organized
Curiosity and interest in Internet marketing and business
Excellent written and verbal skills with some experience using  Microsoft Word or its equivalent (i.e. Google Docs, OpenOffice, etc.)
Regular use of social media applications – Facebook, Twitter, YouTube, Four Square, etc.
Able to spot and create clever and unique content
Must have car to travel to and from Boca Raton, FL office
Responsibilities:
The IMA's main responsibilities circle around our SEO and Social Media clients. You will work on various tasks to improve their search listings and rankings as well support and educate them along the way.
Secondly, the IMA will work with the IM Strategists to implement Client Internet Marketing initiatives and our own Juicy Marketing Goals. These responsibilities include:
Internet research (for link building, blog posts, content opportunities, plus for assistance in creating content plans for clients)
Helping clients and Juicy grow social media followings. This will involve interacting on the social media platforms PLUS research of current trends and sharing fresh content
Content creation including press releases, blog posts, email campaigns
Configuring WordPress Content Management System for clients to use (no prior knowledge of code is necessary for this)
Entering information online (for linkbuilding and creating client profiles)
Seeking out the freshest, most meaningful content to share with our Juicy audience via Twitter and Facebook
Helping repackage existing content and publishing it in a variety of outlets
Sharing ideas via comments on 3rd party blog posts
Attend all company meetings and select client strategy/reporting meetings
Keep client report calendar and schedule meetings with clients
Help promote and manage Juicy webinars
Our office is a fun environment focused on doing outstanding work for our clients.
Motivated and curious people with great communication skills are encouraged to apply.
Only applicants that follow this application process will be considered:
To apply, fill out this form.
In addition to your application, show us your marketing savvy. Feel free to get creative in promoting yourself to us through Twitter, FB, Linked In or YouTube.