Do You Have What it Takes to Jump Right In?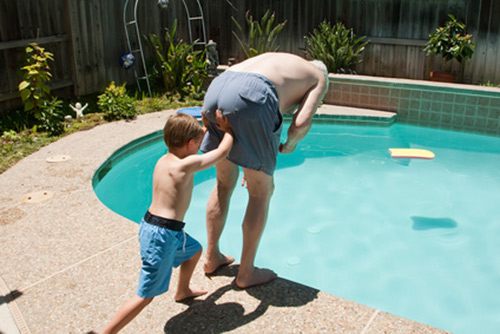 Juicy Results is currently looking to fill a three month paid internship position in its Boca Raton, FL office. This is a paid internship position and you will be exposed to real Internet marketing and real client experiences. This hands-on experience should catapult your learning process and put you far ahead of your peers. And in today's economy, who doesn't need that?
Get Real-world Experience + Work with Cool People
Who is this for? Anyone who wants a career in Internet marketing or wants to start their own business and believes the Internet is a valuable and effective medium. You'll be supporting Internet marketing and design pros, so we'll expect some understanding of using the Internet for research, a proficiency for sharing and connecting via social media and the ability to communicate ideas clearly.
We're looking for an upper-class undergrad, grad student or recent graduate who is interested in PR, marketing or communications. You must be an excellent communicator, a creative thinker and a stickler for details. And, you'll be required to work on Macs.
15 – 30 hours per week in our Boca Raton office (downtown near Mizner Park).
The Stuff You Really Need to Pay Attention To
Qualifications:
College student in their Junior year or greater, or a recent graduate.
Self-starter, positive attitude and organized
Curiosity and interest in Internet marketing and business
Excellent written and verbal skills with some experience using  Microsoft Word or its equivalent (i.e. Google Docs, OpenOffice, etc.)
Regular use of social media applications – Facebook, Twitter, YouTube, Four Square, etc.
Must have car to travel to and from Boca Raton, FL office
Duties will include:
Internet research (for link building, blog posts, content opportunities & competitive analysis)
content creation such as press releases, blog posts, email campaigns
entering information online (for linkbuilding and local seo profiles)
helping Juicy grow its Twitter and Facebook followers and fans. This will involve interacting on the social media platforms PLUS research of current trends and sharing fresh content
seeking out the freshest, most meaningful content to share with our Juicy audience via Twitter or Facebook
helping repackage existing content and publishing it in a variety of outlets
sharing your new found  knowledge and ideas via comments on 3rd party blogs
A successful candidate will:
possess incredible attention to detail and the ability to clearly and accurately track progress on tasks
take pride in their work ALWAYS
be on time without prompting
manage time well
never be afraid to ask questions
always be learning something new
be driven by goals and the desire to reach them
be eager to create a professional social persona online
You'll get extra brownie points by having any of the following:
some prior experience working in a business environment even if it was family-owned
previous writing experience in PR or journalism, online or off
WordPress, Tumblr, Posterous, Blogger, or other blogging experience
experience with MailChimp, Campaign Monitor or other online email creation service
some experience laying out documents in Apple Pages or Adobe InDesign
To apply, fill out this form.
In addition show us your marketing savvy. Feel free to get creative in promoting yourself to us through Twitter, FB, Linked In or YouTube.