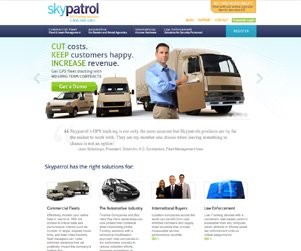 Juicy Results as a whole is an effective organization. The people are pleasant to work with and genuinely concerned with producing good work that they are proud of, while providing valuable services to us. I can, without hesitation, say that Skypatrol is a satisfied customer today.
- Drew Davitian
Director of Marketing—SkyPatrol
SkyPatrol
Skypatrol LLC is a leading manufacturer and distributor of GPS-based vehicle tracking and monitoring solutions, serving the commercial, automotive and consumer market segments throughout the US, Canada, Latin America and Europe. Drew Davitian, Director of Marketing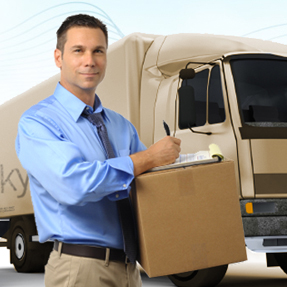 You have been working with Juicy Results for over two years on your Internet marketing. Can you describe how the relationship supports your team's efforts and goals.
Skypatrol has been on a transitional path over the past several years. We are adding new products to our portfolio and entering new markets on a quarterly basis. Since most of our marketing footprint is digitally based, Juicy Results has played an integral part in both helping us create dynamic processes and platforms that allow us to communicate value to customers today, while being adaptable enough to send different messages to different markets tomorrow. Juicy also manages the day to day effectiveness of the messages we are sending about our products and services.
They have helped us more than double the traffic to our websites over the past 20 months, helping to design more effective customer funnels which properly segment our customers by needs on the web and deliver the information and products they are actually looking for, as opposed to our other products and verticals that are not a match.
What kind of services do you rely on Juicy Results for?
Juicy does all of our search engine optimization (SEO), we also retain them to do website design and WordPress installation, customization and management.  We rely heavily on the organization as a consultant, working hand in hand with our marketing staff to effectively create customer funnels for various marketing activities such as PPC, e-mail marketing, micro site management and inter portal referral programs.
How is your new web presence different than before working with Juicy Results?
Juicy has helped us modernize our entire web image to maintain a professional, up to date appearance commensurate with the size and scope of our corporation.  Most importantly, we have been able to implement systems that are easily adaptable so we can communicate current specials, draft relevant and timely landing pages that correlate to current market conditions and customer needs, increasing lead conversions through the use of more relevant messaging and bring new products or product changes to market quickly without lag, making us more adaptable than our competitors.
Would you recommend Juicy Results to others? If so, who can benefit from their products?
Yes, definitely.  Juicy is a great company and anyone looking to increase their presence online in a professional and modern way should seriously look at Juicy and how the team can help educate business owners on the unique opportunities and value of web based marketing while crafting and executing systems & materials that make a difference in lead generation, brand strength and revenue.
Read Next Case Study