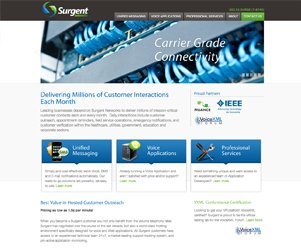 The entire experience was enhanced because I was able to work with a group of extremely friendly and talented people with a commitment to strong project management.  It was truly a pleasure!
- Greg Loeber
President - Surgent Networks
Surgent Networks
As a leading provider of call recording, interactive voice response (IVR) and dialing solutions for the telecommunications industry, Surgent needed a site that would give them visibility on the web and bring in new clients. Greg Loeber, President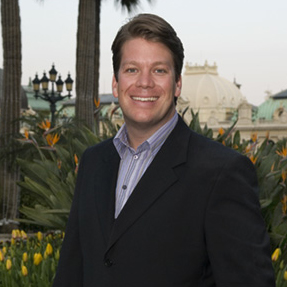 What requirements did you have in mind when you began the process of finding a vendor to create your website.
We knew we needed a fairly simple, good quality lead-generation website live quickly and at a reasonable cost.  We also knew we didn't have any sales, marketing or design resources in-house, so we were looking for a company that could fill in the resource gaps.  The Juicy team had all the credentials we were looking for.
How has working with Juicy Results impacted your business?
I now have a solid website that I can update in-house as needed and an outsourced team of web marketing professionals (Juicy Results) assisting me in doing the right things to drive new leads to my business.  These are resources I'm not at a stage in my business to hire full-time, but are going to be critical to my business's ongoing-success.  In fact, I've already contracted with Juicy to assist me with two other projects due to the excellent experience I had working with them on the website!
Would you recommend Juicy Results to others?
Definitely.  Any small business looking for a top-quality website with a focus on lead generation would benefit from working with Juicy Results.  They're not only committed to building you a great website, but more importantly they're committed to helping you to build your business.
Read Next Case Study