Sr. Website Manager / Project Leader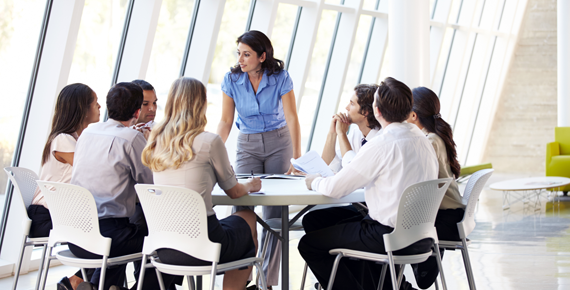 A Project Leader at Juicy Results translates client objectives and problems into solution-oriented project plans and brings them to life. We build lead-generation websites and marketing campaigns for our Fortune Five Million clients. The Project Leader starts with a project template and decides what additional tasks and deviations the project will require, and communicates the project requirements to Designers, Developers and other technical staff.
The Project Leader will communicate with the client and Sales Consultant to keep all parties aware of progress on a consistent basis. Clear and frequent communication is a requirement for success in this role. So is juggling lots of balls at once. At the end of the day, the Project Lead is ultimately responsible for the success of the projects they manage within the given budget and time constraints.
The website manager is both a hands on project leader and overseas all help desk issues and website maintenance needs. Additionally, the Website Manager is expected to review and optimize the project processes and plans on a regular basis to ensure that we are delivering consistent and profitable services to our clients.
Responsibilities
Consult with clients on best practices for conversion and website upgrades
Consult with the client on their options, vision and priorities
Convert proposals into project plans and timelines
Work with Sales Consultant to create sitemap/outline of site contents
Define appropriate schedules for project plans and assign resources and balance workloads
Track current status of all open projects and drive them forward on plan
Define budgets and pricing for projects and change orders
Participate hands on when needed to make website changes
Review completed website design and marketing work and provide feedback
Be ultimately responsible for the success of the project
Understand the client's business model, marketing objectives and needs
Direct project team to ensure deliverables meet the client's marketing objectives
Transition clients from active projects to support agreements
Collaborate with Sales Consultants and Account Managers to make recommendations for clients
Ideal candidates:
Are able to break large problems into detailed plans
Have a fun, friendly and "anything is possible" attitude
Love collaborating with clients and team mates
Have a process-oriented nature
Have a working knowledge of WordPress
Can speak intelligently about conversion best practices and Internet technology
Are able to manage multiple, concurrent projects of varying size and complexity
Are conscientious about meeting deadlines
Understanding of information architecture, HTML, Javascript, CSS, search engine optimization, DNS, social media and web analytics
Comfortable providing clear and direct communication to clients, managers and technical resources
Experience managing a high number of open projects
Receptive to learning new technologies and skills
Engaged communicator with ninja-like listening skills