Juicy Results Participates in the FloridaRealtors® Food for Thought Webinar Series
Helping small businesses market themselves on the Internet is what us Juicers are passionate about. There is nothing our head Juicer, Jeremy Pound, loves to do more than wax poetic on the ways almost any business can use the Internet to find prospects and convert them into qualified leads and customers.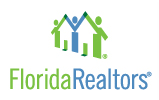 Therefore we're thrilled that Jeremy has been invited to deliver a webinar to the FloridaRealtors® Commercial Alliance Committee as part of their 2011 educational series.
On Wednesday, July 13, Jeremy will speak to a hundred plus Florida Realtors® members about the best strategies and tactics those in real estate can use to land warm leads, attract customers and spread the value of their services.
"I'm excited about presenting the audience with the step by step guidelines and tools that will make it easier for them to use the relatively inexpensive resources of Internet marketing to reach business owners and decision makers," says Jeremy.
To learn more about real estate Internet marketing or small business online marketing in general, read our blog, register for our next webinar or sign up for monthly newsletter.