Focused on Results.
We help small businesses generate leads with Internet marketing. We strive to create standardized services that become our clients' most effective marketing initiatives, delivered in remarkable ways. At the moment, this includes website design, search engine optimization, social media marketing and Internet advertising (including, but not limited to, Google AdWords).
We focus on building long term client relationships, which range from a single service to becoming a company's complete outsourced Internet marketing team. Everything about our services is designed specifically for the growth-oriented small business.
Juicy Results is the Internet marketing agency for the Fortune Five Million.
Become a Juicer | 2017 Company Vision
Why we do what we do:
We believe that innovative entrepreneurs are the fabric of America and enjoy helping these enterprises so that we can strengthen our economy and make our nation's communities a better place to live. Internet marketing is the most powerful tool we have to help these companies thrive. This is why we dedicate our working lives to delivering the most effective marketing products for the Fortune Five Million.
Let's build something great and have some fun along the way. Call us.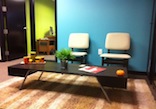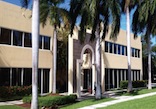 Juicy Results Internet Marketing—Boca Raton
399 NW 2nd Ave., Suite 204 Boca Raton, FL 33432 see map
Questions?
1-888-311-9033