What it's like to work for Juicy Results – a newbie's perspective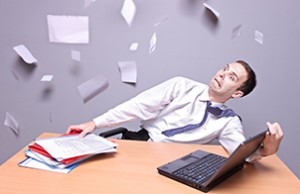 As a new employee working at Juicy Results there could have been many things that were overwhelming or difficult to adjust to. As with any new position at a new company, you must learn the ins and outs of your actual job. Not only do you need to learn your job, you must also learn office politics and the chain of command, which is very crucial to any position at any company.
First and foremost, Jeremy, the owner of juicy Results, is a down-to-earth person who is straight forward and always willing to lend an ear. He is open to comments and ideas about anything related to the project you are working on or furthering the reach of the company.
Working for Juicy is a great experience. Being that it is a small firm, there are many opportunities to do different things. The difference between this company and others I have worked for is that you have to learn to be the "jack of all trades." One day you are doing exactly what you thought you were hired to do and the next day you are learning something new. It is a great experience!
Working with a small group of people can give it a close-knit family feel. While it is a fast-paced environment, and you definitely need to be on your toes, there is also a great morale in the office. Everyone is busy at work and you can hear the keyboards going all day. A great bonus is that the environment is not the typical dungeon, dark and gloomy. The days do not drag on forever with no end in sight. The office is bright and cheery with up-to-date equipment and software.
I have worked for other bosses that can make you feel stupid if you have a question or even an idea. Jeremy is always open to hearing your take on things. Coming in everyday and getting the job done is the number one priority, but it doesn't hurt that you actually like doing your job. With co-workers who you can talk to and a boss who doesn't look down at you it makes all the hurdles bearable.
Many companies have meetings and they can take a better part of the day. Here at Juicy we have meetings as well, but they are always result driven. What do we have on our plates? Who is assigned to doing what? When is everything due? What can we do to do it better? How will the customer be affected? These are all things that are discussed in the meetings. The end result is to have work done efficiently and have a happy customer. Customers are the bread and butter of the business. We do everything we can to make sure they are satisfied with the work that we put out.
Currently the onsite staff is limited to a handful, however the opportunity to double and triple is definitely exciting. With the current client list and the opportunity for more; Juicy can grow and be the successful business Jeremy thrives for. I feel that with all the hard-working individuals adding to the positive output, Juicy Results will develop and grow into a thriving business with many employees and I am glad to know I can have a small part in it.