The Key to Successful Content on Facebook
There are dozens of great blog posts out there that will tell you how to optimize your business Facebook page by keeping it updated, starting an ad campaign, being interactive, yadda yadda yadda….
However, there's one little gem of a secret that most of these posts fail to mention. Something that we've had a great deal of success with at Juicy Results.
One word – consistency.
Want some more words? Coherence, unity, conformity, harmony. Ok, so why should you bother with that and what does that look like in the form of a Facebook page?
To answer the first question, you want to consider branding your Facebook page for the same reason you would brand anything else, you want people to easily recognize your company. When people share your posts, you want others to quickly recognize who put that post out.
Not only do you want to look like you know what you're doing, you want to actually know what you're doing and why you're doing it.
Step 1:
Decide what you want the purpose of your page to be before you just start posting random status updates and pictures that will get your business nowhere. What is this Facebook page going to do for you? What are your marketing goals?
Start planning and strategizing.
Maybe your page will be used to drive people back to your website, or to update fans with news and special offers. Perhaps it will be a way to interact with your customers. Facebook can be many things to many people, but just make sure you decide what it will be to your business before you dive in, and wind up with your page looking like pure chaos.
Step 2:
Branding – That's the whole enchilada right there.
Once you've devised your perfect plan as for how you want to use Facebook as a marketing tool, it's time to think creatively and pull your brand into the posts.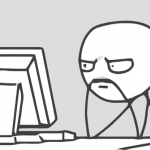 But how?
Start asking yourself things like:
What do other people recognize about our brand?
What tone should our posts have? Serious? Funny? Informative?
What colors does our company use?
What font is used for our logo or what font do we use consistently?
Now, ask yourself how you can incorporate that into your posts.
Here's an example of how we began branding Facebook posts for an awesome client of ours, TooJay's Gourmet Deli.
Since they are a restaurant we wanted to come up with a style that would revolve around pictures of their food while maintaining a sense of consistency.
1) The main visual is always food.
2) We created a footer for the bottom of their posts so that when fans share it, other people can easily tell the post came from TooJay's. (You can be creative with this. Possibly create a border, or just put your logo in the corner).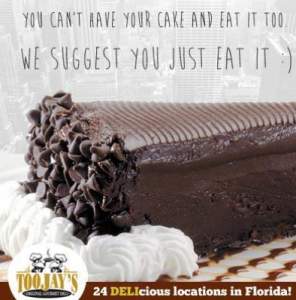 3) Since we were looking to make the Facebook page fun and interesting we chose a font different from what the company normally uses, but one that would always be used for their Facebook identity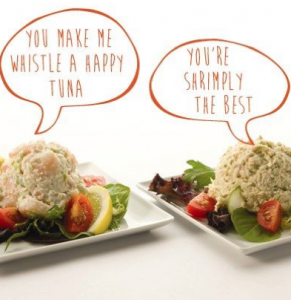 4) So that we stayed consistent with the TooJay's brand, we kept the same colors they use. We chose one shade of orange, gray and brown (unless it's a holiday or other fancy occasion).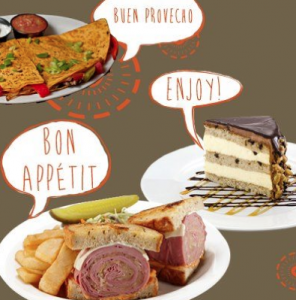 5) Since many people associate the TooJay's brand with New York delis, you'll find the NYC skyline as the background in the majority of the posts (some are faded, some are crisp)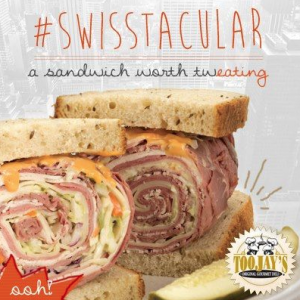 Of course, we try to keep things interesting so you'll see some posts that don't use these templates, but the main goals are:
When a fan visits the TooJay's page there is an obvious theme and everything flows together nicely.
When things are shared, people can easily recognize the TooJay's brand just by by familiarity with the consistent style
And that, my blog reading friends, is the secret to a well-thought-out and consistent Facebook page for your business.
For other examples of Facebook pages with awesome branding check out: