The 5 Things They Don't Teach You in Design School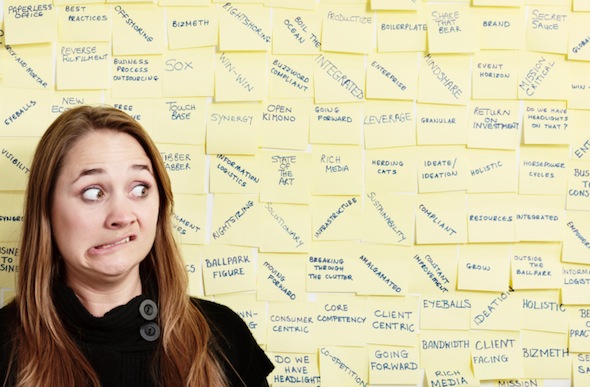 All young and budding designers fresh from art school are excited to put what they learned into practice in the "real world". What they don't know is that most of what they've learned in school goes out the window when you're faced with a real client with very important business problems. Working here at Juicy Results has taught me many things that design school didn't. Here are five of the most important lessons:
Function over aesthetics – A phrase I heard when I first started at Juicy was that they despise pretty websites. At first I was confused by this but I quickly realized that Juicy approaches building websites differently than most marketing agencies. Juicy websites are built for results. So while we strive to have a design that pleases the client and their audience, we also strive to have a website that gets you more traffic and that encourages people to connect with your brand. Through this method Juicy Results is able to guarantee the results they do and why our clients are so happy with their sites.

Design comes last – There's an excellent blog post by our lead designer Angela on why design comes last. Angela stressed that before she can work her design magic, she needs vital information about what issues the client finds important. She keeps marketing, sitemap, structure, and content in mind when creating a website. All of these elements need to be finalized before she can start working on an optimal design, getting rid of extra rounds of revision that just waste time. Having a sexy website that the client loves is our ultimate goal but we don't skip all the steps that you need to take in order to get there.

Encourage the audience to take action – As a noob designer fresh out of school, my job was to take an idea and make it pretty. After working here, I learned that designers do so much more than just design. Apart from creating a good experience for the user, we also have to be able to guide them through your website and encourage them to go deeper and find out more.

Learning about the production process – In design school, finishing your design meant that you were finished with your assignment. At Juicy Results, finalizing your design means you have to then build it, test it, launch it, and be ready to quickly solve any issues if they arise. Juicy's hands-on approach makes sure that the designer and developer work hand in hand and often overlap duties to build you the best site possible.

It's an ongoing process – I describe my time at Juicy Results as a crash course in the real world of design. Every new project I take on teaches me a new skill so my job at Juicy Results has become the most useful classroom for me. I've learned so much more about building and designing effective websites in my three months at Juicy Results than my entire time in university.
Working as a Junior Web Designer at Juicy Results has been a headfirst dive into real world design. Now that I've been here for three months, I have a much better understanding of Juicy's approach to web design. After seeing the results that websites built the Juicy way get, I know that Juicy Results uses a system that works. My job isn't only to make sure that your site looks good. It's also to make sure that it's optimized to get you more traffic, more customers, and more results.