Website Redesign Checklist for SEO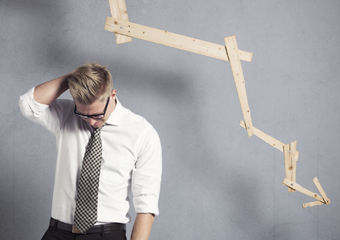 I've seen it happen countless times. A small business getting great inbound leads decides to redesign or upgrade their website—focusing mostly on aesthetics and messaging—and completely destroys their rankings and search engine traffic.
It's definitely a good idea to polish up your website on a regular basis, and even radically redesign it every few years. However, there are some critical steps to take to make sure you don't lose the optimization work you've accumulated up until this point.
Here is a simple checklist that you must make sure your design team is aware of when making the switch to the new website. As they say, there's nothing worse than a beautiful billboard in the basement!
Before the Redesign
1. Protect your existing rankings.
Find out which pages are already ranking and getting traffic today.
Make sure to keep the H1 tag consistent (or better) and maintain the same keyword usage in the new copy.
2. Take stock of the internal links.
If you're ranking, then you probably have strong internal links using keywords as the anchor text. If you don't know what this means, then this is a perfect example:
Juicy Results offers Guaranteed SEO.
Notice the words that are hyperlinked, that's telling the search engines that the page being linked to is about Guaranteed SEO.
If you undo this on the new website, your rankings will suffer. Make sure to make note of where and how often you are linking to key pages in the content, and try to preserve as much of that as possible. Consider mapping out a blueprint of your existing website and pay attention to how every page is connected.
3. Don't forget the basics!
Page structure and coding are fundamental to search engine optimization. Make sure your designers are aware of things like alt attributes, meta descriptions, H1 tags and title tags. Going into detail here is way above the scope of this article, but this beginner's guide may help shed some light on the subject.
4. Plan and add a custom 404 error page.
It is inevitable that some links will be broken, overlooked or even miskeyed in on a large website. A 404 page is what is served to a user when no page is found. Take a look at how our 404 error page points you back to some helpful pages while having a little fun.
Prior / During the Website Launch
5. Use 301 Redirects.
If you change any page URLs (page address), make sure to tell Google where the new page is. You may decide to change a page named "our-products" to "herbal-shampoos" to work a keyword into the URL. If you do, make sure to let search engines and those who bookmarked the pages know where the new page is with a 301 redirect (that's a server term).
6. Make sure the new site is indexable.
Make sure the website has a complete XML sitemap and submit it via Webmaster Tools.
7. Make a decision about wwwhat to do.
One of the most common SEO mistakes is allowing your server to present the same content on www.yoursite.com and yoursite.com. This is one of those annoying little nuances about the web that seems unnecessary to me. More here.
Make sure your design team has a copy of this checklist and knows how to work through the steps. Otherwise you risk throwing all of your search juice away with the launch of your new redesign.