Your Search Rankings May Be Primed For A Fall
By now, you might be numb to the occasional announcement from Google that major changes are coming to their search algorithm. But, you may want to take notice of their latest announcement. In February 2015, the company announced an upcoming change with far more detail than in the past and even supplied a hard date.
"Starting April 21, we will be expanding our use of mobile-friendliness as a ranking signal. This change […] will have a significant impact in our search results."
Source: Google Webmaster Blog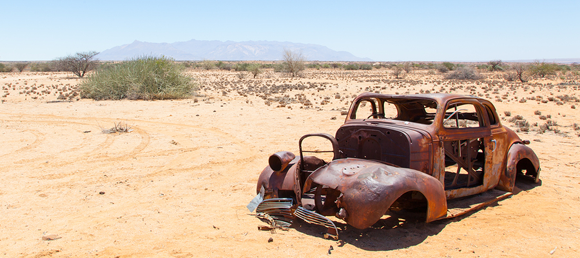 For years, Google has been recommending that website owners consider all platforms when publishing their web pages. That means optimizing for mobile (and other) devices. Last year, they even introduced a "Mobile-Friendly" label next to results when user's searched on their phones.
Up until this point, it seemed that optimizing your web pages for mobile would help ensure users wouldn't miss out on your content while on the go. But the urgency of adoption is increasing. This announcement appears to be a hint that your existing rankings might actually drop if you are not in compliance.
Why wait to find out?
Mobile Traffic Can't Be Ignored
Since mobile Internet traffic now trumps desktop Internet traffic anyway, businesses
would be wise to move quickly to shore up any weaknesses their websites have on tablets and phones. To quote research from that blog post: 86 percent of executives use their tablet and 72 percent use their smartphone to conduct research for products or services for their business. Ignoring mobile experience can cost you serious business!
Make Sure Your Website is Responsive
Developing a completely different mobile version of your website came and went about as fast as those little QR codes everyone had to have on their business cards. Today, there are infinite combinations of screen resolutions, hardware manufacturers and operating systems that your website will be viewed on. For the last few years, most web developers have solved this problem by employing responsive stylesheets which respond to the screen resolution of the device and allow you to optimize the experience for phones, tablets, conference room big-screens and, of course, desktops.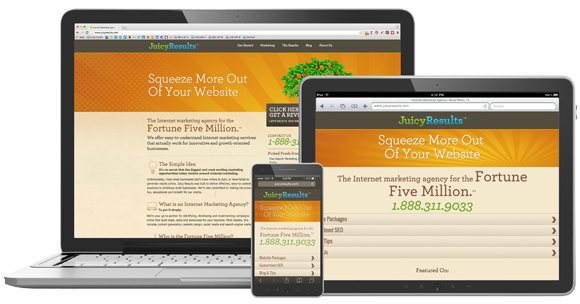 A responsive website is built around flexibility. Your content is separated from the presentation, so your designers have the freedom to think through how a user will want to interact with your content in different scenarios. For example, a user on their phone may need directions and a phone number, while a tablet user might be doing research on their couch.
Invest in a responsive experience for your website—it will pay off.
What Happens If Your Rankings Have Dropped?
If you're reading this after the update has taken place and find that the new ranking factor has had an adverse effect on your rankings, you may be able to quickly remedy the problem. Search Engine Land reports that "The Mobile-Friendly ranking factor runs in real-time & is on a page-by-page basis. This clarification comes directly from Google's own Gary Illyes.
Essentially, that means your rankings may come back as soon as you comply with their expectations of mobile-accessibility.
. . .
If you haven't already, it's time to change your mindset about the Internet. It's no longer a computer-centric information source or marketing medium. Today, with the ubiquity of high speed access and browser-enabled devices in just about every consumer's pocket, living room and board room, you have to prepare for any screen imaginable.
Contact your web developers, or Juicy Results, today to discuss how accessible your website is.
And once you tackle that, it's time to plan for the "Internet of things."
Check out our B2B Website Checklist for Mobile Devices for actionable tips on making your website responsive.