Get to Know YouTube Advertising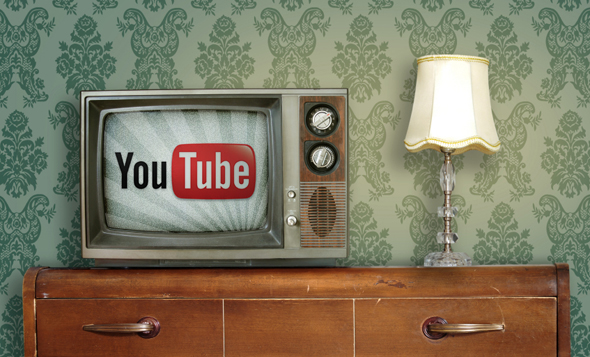 Did you know that 5% of time online is spent on YouTube?
It's true. Or, at least that's what YouTube claims. That's not a figure you can ignore as an Internet marketer or small business looking to grow your website traffic.
I know a fair amount or small business owners don't consider YouTube a business tool because their interaction with the site has been limited to high school kids spoofing TV shows and double rainbows sightings. In reality, a large number of people use YouTube to learn things and to discover new artists and trends. These people can be extremely receptive to targeted advertising while in this state.
For example, if I am searching for movies with "how to make pizza dough," I might be very interested in your Italian cooking classes. If I'm watching videos about how to take a company public, maybe I'm ripe for your auditing services.
You can chuckle, but there are actually a number videos on that last topic on YouTube!
There are a few ways to use YouTube for advertising your business—two of which, we will cover here.
Promoted Videos
Your company can create the how-to and educational videos that your target audience would find compelling. This allows your prospective customer to grow familiar with you, your point of view and your products in a high-fidelity way without requiring a lot of your time.
With Promoted videos, you can bid on keywords and categories, similar to the way Google Ad Words works. If you have compelling video content that will spread your message, use Promoted Videos to increase your video's audience.
This will cause them to appear high in search results, and appear at the top of the page when a user is viewing a relevant category. You pay each time someone clicks on your video and watches it in a promoted position (you don't pay anything when they share it or come back and watch it multiple times!).
Even if your company doesn't have videos to send users to, you can still take advantage of YouTube advertising with in-video ads.
YouTube Video Targeting Tool and In Video Ads
As a marketer, you likely has some insight into who your target audience is and can make some assumptions about the types of videos they may be watching. Remember the example of the pizza dough video? Use the Video Targeting Tool to find videos that you think your audience will be watching. You can search for videos by keyword and country, or search for videos being watched by your audience.
Once you find the videos and channels that you want to market in, you can place graphic or text ads right in the videos. Below is an example of each:
In Video Ads are a bit of a throw back to traditional TV advertising, but more targeted and more accessible to small businesses, given your ability to test with limited ad dollars.
Spend a little time thinking about what videos your target customers may already be watching and explore the available content on YouTube. Just don't blame me when you realize three hours have gone by and you're still watching videos at work. Of course, then you'll understand why so much time is spent on YouTube.
Advertisers haven't arrived in mass yet, so the advertising rates can be more attractive than straight pay-per-click advertising on Google. I encourage you to consider the medium when planning your small business marketing.
Below are some resources to help you get to know YouTube advertising.