Should I redesign my website?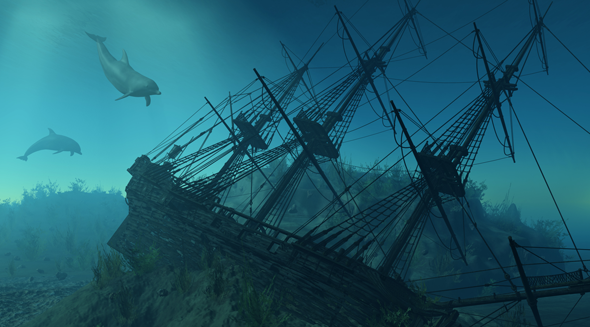 One of the most painful elements in the decision to update or redo/redesign a website is the emotional rationalization that happens around sunk costs. Economists stress to business decision-makers that past costs—those that have already been incurred and which can't be recovered, aka sunk costs—should not be allowed to influence current decisions.
Micro-economics aside, in the real-world, sunk costs do frequently influence managers' decisions because people often fall prey to loss aversion and framing effects.
So, if you can put aside the often disappointing outcomes of past website design time and money expenditures, you may be freed to explore investing a more effective web presence.
Keeping Afloat: Diagnosing if You're Ready to Redesign Your Website
Some common reasons that you may want to consider a website redesign include:
Your site was designed by a team focused primarily on aesthetics without regard to lead-generation or commerce. This results in site that's superficially attractive but fails to connect with visitors in an engaging way that moves them closer to becoming a customer.
Your site was prepared by a company unfamiliar with your business strategy, sales cycle, customer needs and content preferences. If you're not actively producing the conversions you intended, your web designer may not have done the due diligence to uncover what will resonate with visitors and have them take the desired next step. The next step might be to sign up for a newsletter or whitepaper, make an online purchase, or call you for more information or a demo for example. Though a responsive company can quickly create beautiful websites that are attractive on the surface, you should insist on a well-thought out strategy to ensure results. Our designers believe, like the best architects, that form follows function, as you'll see explained by Angela in Why Design Comes Last.
Your site is constantly out-of-date because it's not easily adjusted on the fly. This can happen when a website provider builds a site for a client with tools that are as baffling as a foreign language to the everyday people who work inside your company. If your website requires knowledge of Dreamweaver, Flash, Javascript, HTML, or even Drupal or Joomla, updates can be a discouraging process for most team members. This quickly leads to content that's out of date. We recommend and build websites in search-engine friendly WordPress and include basic training so you can modify and add pages yourself.  See how you can Take Back Your Independence with WordPress.
Site was designed by a bare-bones website creator such as those offered by some hosting services. This can work for the short-term. Unfortunately ready-made templates can lock businesses into just making do with a site that lacks effective lead generation tools. Sites that are designed with a focus on the business owner's unique services or products and ways of connecting with customers are what you need for results. Plus, many of these off-the-shelf site templates include a default advertising logo and link in the footer, which can detract from the professionalism of the website. Websites generated with this approach are often also recognizable by generic graphics that are trite or overused. Or worse, a well-meaning user trying to customize the template may end up adding graphics sourced from the web with disregard for copyright laws, creating a potential legal nightmare. For more on this topic, check out what intellectual property, technology and business lawyer Timothy McCormack says on the subject.
Sometimes it's time to abandon a sinking ship, or just give it some much needed buoyancy. If your website isn't propelling you forward, take a look at our small business website packages. Focus on what a failing website is costing you every day rather than labor over what you spent on your website in the past.